Dante Dunacci
because it's burning our pretty little heart.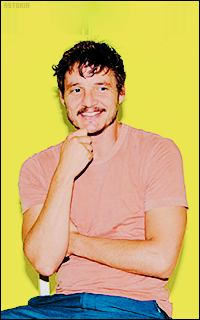 Messages : 18
Inscription : 01/03/2017
Avatar + © : pedrolito © astoria.
Pseudo : la bitch de kj.
---
Age : 38 years old, something like that, age doesn't count, right ?
Occupation : owner of a restaurant in georgetown, also very passionate about wine.
Statut : married to his longtime soulmate @ ari. never been more happier in his life.

HELLO NICE TO MEET YOU
Current place: a cosy and nice house with his husband @ logan circle.
Likes:
Disponibilité: only for his soulmate and best friend ari.

Sujet: • are you shinning just for me. Mer 1 Mar - 22:33

---

XXXX @ PIN PIN.-  "There are worse things in the world
than a boy who likes to kiss other boys."  -

✣

dante dunacci.

38 YEARS OLD, MARRIED @ SOULMATE, OWNER OF A RESTAURANT, FOOD CONNOISSEUR.

➝ Originaire du Chili, il est né là bas mais n'y a jamais vécu, ses parents sont des immigrés. Il a grandit aux USA dans l'Arizona.
➝ Doué en cuisine il a décidé d'en faire son métier et a racheté un restaurant avec le peu d'économies qu'il possédait. Il a tout refait de fond en comble, et peut se vanter à ce jour d'avoir une affaire qui tourne. Il propose notamment des plats chiliens, fier de ses racines.
➝ Il a rencontré Ari il y a très longtemps, pour ainsi dire il ne pourrait donner avec précision la date. Toutefois, et si ça peut paraitre idiot ou insipide, quelque part dans son cœur il a toujours su que ce serait lui et personne d'autre.
➝ Maintenant qu'ils sont mariés, ils ont pour projet d'adopter un enfant.
➝ Il adore trainasser au lit des heures, et poser sa tête sur le torse de Ari afin d'écouter le son de sa respiration.
➝ En réalité il aime tout faire avec Ari, c'est aussi simple que ça.
➝
.......

_________________

- he said "hello mister, pleased to meet ya". I wanna hold him, I wanna kiss him, he smelled of daisies, he drive me crazy. gonna take him for a ride on a big jet plane | @ angus and julia stone.